These are the resumes of the people who will primarily be involved in our projects.
Boukje Ehlen, MSc. CEO of Boukje.com Consulting
Boukje Ehlen received her M.Sc. in Industrial Engineering & Management Science, from the Eindhoven Technical University in 2000. She has managed a large number of European projects, as her work as a consultant for a New Business Development Company (Willems & van den Wildenberg), project manager at ECN Solar, and now as CEO of Boukje.com.
Otto Paans, MA, Co-director Boukje.com Consulting
Otto Paans received his MA cum laude from the Utrecht School of Visual Arts and Design in The Netherlands in 2012. He has a background in landscape architecture and urban planning as well as consultancy focused on European projects. He has formerly worked as landscape designer, graphic designer and consultant. He is currently co-director of Boukje.com and has contributed to a large number of European proposals. In 2014, he published the book Situational Urbanism with Prof. Ralf Pasel from the TU Berlin, where is currently pursuing a PhD degree. In addition, he is active in the European projects that BCC is currently involved in.
Karen van den Bos is working as project officer at Boukje.com Consulting. She has an educational background in business management, most recently extended with several modules from the Open University of New Zealand in 2010. From 2003 until 2008 she coordinated complex projects, while working for a property developer in New Zealand. She has experience with writing manuals, Standard Operating Procedures for a factory, and in several roles contributed to communication strategy development and implementation, amongst others while working at the Energy Research Centre of the Netherlands, for the units WIND and SOLAR. She coordinates communication and outreach aspects for BCC and BCC's projects, and supports project management and proposal writing activities for our projects and clients.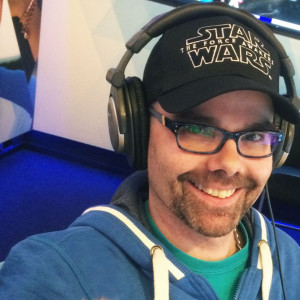 Bas Förster (B.Des. in Audiovisual Media) is currently in charge of all online and offline media productions. He received his bachelor degree in audiovisual media from HKU University of the Arts in Utrecht, The Netherlands in 2000. Since then his work has brought him to Dutch regional and national radio broadcasters, where he designed websites, created strategies for social media and has been part of the broadcast process as an engineer, producer and air talent. His work for Boukje.com ranges from designing and building websites for our projects to recording and editing video for the European projects that BCC is currently involved in.